BIODYNAMIC, SUSTAINABLE, LOCALLY GROWN. Purple Corn "Tapul" an heirloom variety of corn, open-pollinated, originally from Tapul, Cebu. We grow these heirloom corn varieties from seed (non-GMO and non-hybrid) using sustainable agriculture practices.
Rich in anthocyanin count and the phytonutrients. Use it for tea or juice, or as a side dish for any of your meals. As juice, it is succulent, rich, and fruity.
Price quoted is per piece.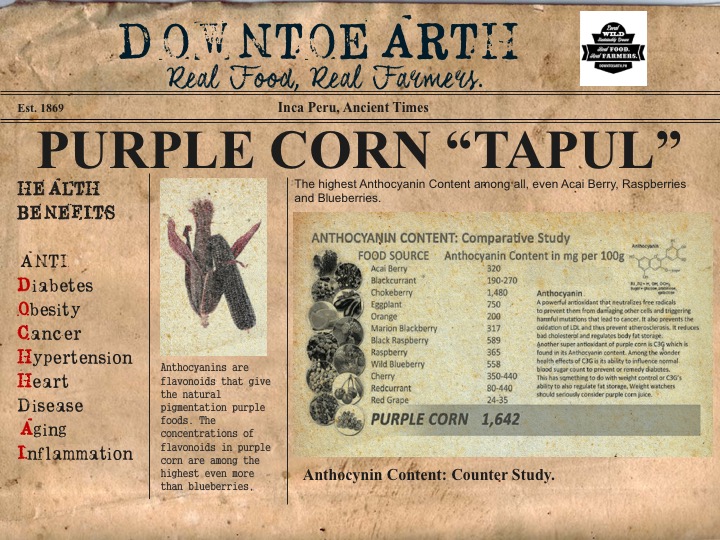 All Down to Earth Vegetables are:
Grown sustainably
Grown using biodynamic agriculture practices in healthy, living soil with the farm as a unified system
Chemical and pesticide free, all vegetables are grown using natural pest control
No herbicides, antibiotics or hormones
No monocropping, all vegetables are grown using natural crop rotation methods
We assure you that our vegetables have excellent flavor, have a longer-shelf life and is rich in nutrition and revitalizing forces. Try it to experience the distinct difference in taste and vibrancy.